Wholehearted Welcome to Pesticide guard
Pesticide Guard is one of the leading service providers in Qatar in the field of Pest control, food safety and germ control. We provide total solutions to your pest problems, food safety and germ control in commercial and residential levels for a trouble-free living. We apply a wide range of approaches to effectively control pests, thus to deliver sustainable results against common pest problems in Qatar, Dubai and Malaysia. Protection is our guarantee with carbon-neutral pest control.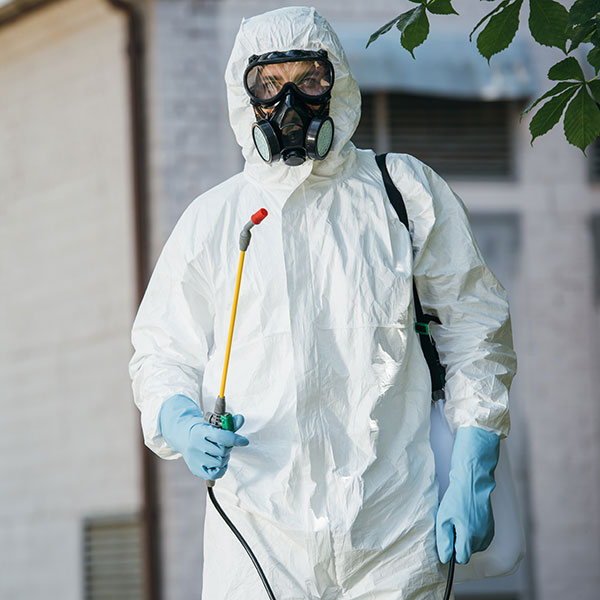 WHY DO WE ?
More than 10+ experience in the industry.
More than 200 + mobilizing vehicles for service.
Sufficiently trained, experienced and professional work teams.
Excellent customer service and effective work.
Professional equipment and industry-grade, eco-friendly products.
Emergency pest control service: we can arrive within 1 hour.
Treatments with a guarantee for pest-free premises.
WHAT DO WE DO ?
We have been helping thousands of households and businesses in Qatar, Dubai, Malaysia by providing efficient pest control, food safety and germ control management services. Our pest control service has solutions to unwelcomed guests such as mice, rats, bed bugs, cockroaches, fleas, termites, wasps, house flies and other health hazardous pests. We provide all in one pest control solutions that include survey, treatment, observation, and proofing and prevention against a wide range of pest invasions.
HOW DO WE DO?
Pesticide Guard, we proudly say that we apply the customer service practices, follow high quality standards, uses latest technology, modern online solutions and an all-round satisfaction approach. We make our clients to feel win win solution at the end of the service.
PESTICIDE GUARD - Best Pest Control Company in Qatar
Can I book pest control services online at Pesticde Guard ?
Of course, we welcome you to book our services for Pest Control in Qatar. We are emerging as the best pest control company in Qatar. We handle all your pest control needs and bring you instant yet effective solutions for pest control everywhere in Qatar.
What types of services do you provide?
We are the leading pest control company in Doha Qatar and you can connect with our professionals and book pest management, germ control and food safety related services for both residential and commercial buildings. Our services are meant to serve your individual concerns.